How MakeYouBig Media Uses Social Media For Election Campaign Management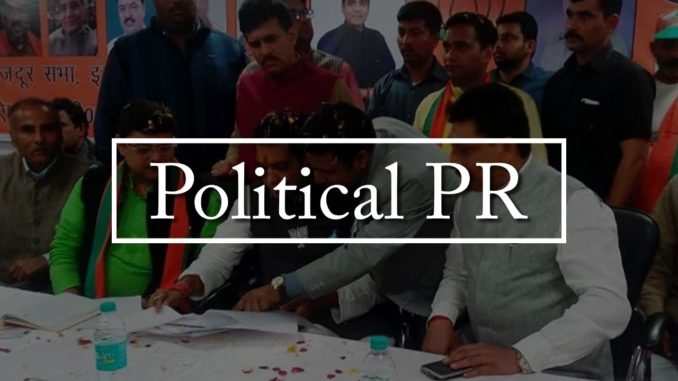 Today, the world has is changing drastically and when it comes to communication, you can see social media has become one of the most usable platforms. Deep diving into the social marketing platforms, you will see that even it has become an essential means of campaigning for political office. Yes, you heard it right, there are different marketing components that are used for the political campaign in Punjab, but today, social media has certainly being chosen as the primary one. There are many reasons that explain how social media plays a major role in managing election campaign and these are for better demographic targeting, increased word of mouth and a superior ability to generate hype.
Along with other possibilities of using social media, today social media and politics have become inseparable. You can post, tweet, comment, and even represent the modern-day public forum of marketing. By using the social media platforms, political parties can easily break news in real-time and can even absorb information. Navigating social media and politics can be tricky because you need to be cautious enough to use the platforms excellently and wisely. If you own a political party and looking for an agency that can help you in election campaign management in Punjab, then MakeYouBig Media Pvt. Ltd is here for you.
MakeYouBig Media Pvt Ltd. is a Media agency headed by Mr. Ashish Gupta who is the founder & director of MakeYouBig Media Pvt Ltd. The agency offers services in terms of Election Management, Public Relation, Advertising & Digital Signage. Established in the month of March 2016, MYB has successfully dealt with several clients in the political arena. No doubt, it uses different strategies to work successfully in the arena of election management Chandigarh, social media platforms are also widely used. Apart from the above-mentioned points, MYB also uses the social media platforms for different reasons and some of these are mentioned below:
Easy to Engage Public: Using as an alternative to traditional newscasts, social media can help in empowering politicians to engage the public. You can use it to break any latest news and have conversations with the audience in the real-time.
Consistent Conversation with Audience: For any political accounts, asking a question is always a proven way to boost the engagement. It is the best source to interact with the public. By using social media platforms, you can easily publish thoughtful responses to the voters and even answer publically to your followers.
Easily target Your Voters: Unlike the conventional means of advertising, social media has also become a highly targeted medium to meet your voters. On the web, you can easily concentrate to target your followers statistically thereby making the individual more aware of the campaign.
Effective to Spread Words: MakeYouBig uses social media to manage the political campaign in Punjab, as it is very effective to spread words to your followers. Social media can be used on a grand scale to create engaging content with a strong headline or even create videos to spread the words. In addition to this, the social media platforms are "free" to use and it is easy to interact with your audience. Moe importantly, it can reduce the budget that is needed for the conventional advertising and at the same time increases its effectiveness.